Hi
(source: Wikipedia.org)
The Image shows you how a machine "deep-learns". First some common features, then more specific features and finally the unique features of an object: an elephant. Simple and easy, isn't it? Well, for a human -even for a child- the recognition of the common, then the specific and finally the unique is usually lightning fast: either one knows it or one doesn't know it. The human deep learning is relatively simple: you tell the child "it's an adult elephant." Later the child sees a baby elephant it immediately "recognizes" that the animal is an elephant.
For a machine it isn't so. It's a Hercules work. The only reason: machine is utterly stupid. Unbelievably blockheaded. If you want to teach a machine the Deep Learning you must be
genius AND
as patient as an angel
otherwise you shouldn't start to teach a machine the Deep Learning because you could be finally either so exhausted or so in the self-doubt that you could commit suicide.
Is it really so difficult? Well, again that Machine is obviously blockheaded, but it is also very avid for learning. It could learn years-long without giving-up or getting tired. As said, you must be as patient as an angel and if see the work as simple as possible you could see Deep Learning is a very simple task and not a Hercules work. The famous Russian inventor coined the phrase "Things that are complex are not useful. Things that are useful are simple." Yes, if you see the things as simple things you could see the usefulness inside them.
Let try to see the things as simple as possible. We start with us as a human. A human is an entity that was born without any surviving instinct like the animals. Neither a human newborn can walk, nor crawl, nor swim, nor fly. Just a little piece of loud-crying object. BUT: we human are equipped with 5 exceptional senses and a
powerful
computer -the brain.
A machine is equipped with nothing. Artificial means
man-made
in plain English. If we want to teach a machine the
Deep Learning
we have to mimic for the machine all the things we human have. We have a brain. We give it a "processor". We have 5 senses. Hearing, seeing, smelling, feeling and tasting. We give it the necessary "senses". And that is.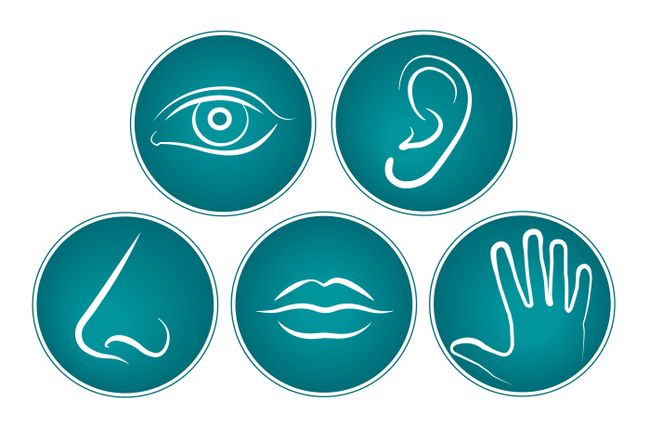 (source: cdn.mos.cms.futurecdn.net)
5 Senses? Yes, a machine that should be taught with Deep Learning needs such senses, too. And the senses are the man-made things named sensors. The artificial ears, eyes, nose, mouth and skin. For example: an autonomous driving a car (machine) needs
An ultrasound sensor (ears) to locate the all around (like a bat on flying with its ultrasound.)
A camera (eyes) to see the traffic signs
A filter (nose) to reduce the ozone with its sensor
A processor (with an OS) that processes the events feedback by the mentioned "sensors".
But a car does NOT automatically know how to drive "autonomously". We have to teach it: Deep Learning. We have to teach the machine? Yes, who else? Then, what is about
UNSUPERVISED MACHINE LEARNING
? Well, it's just a word that one should not literally believe in its (unsupervised) autonomy. The reason is that ML relies on a specific algorithm which is "tailored" to a specific field. Outside that field the "unsupervised" ML is as dumb as a heap metal. Similar to this deliberation Deep Learning depends on that what man has taught it to learn. In other words: DL is a tailored Learning.
It's the unsupervised ML
that self-learns on that what it has been taught: to improvise and to acquire a new knowledge (derived from a
known or similar
knowledge.)
The senses are the human interfaces to the outside world. With them human learns and acquires new knowledge. Deep Learning (for a machine) depends on the artificial senses, too. The sensors. And that is the gist, the principle point: the smarter a sensor is, the deeper a machine can learn. The sensor could be any hardware (camera, ultrasonic sender/receiver, etc.) OR a swift software that performs a specific algorithm. For example, a navigation system software calculates the current position using the signals from 3 Global Positioning System satellites or GPS.
(source: Wikipedia.org)
The precision of a navigation system depends on the calculation algorithm and the receiving GPS signals. A "deep-learned" car can only learn what it has as the bases: the calculation algorithm and the outside signals. If the signals deviate due to whatever reason the car goes to a wrong place. Deep Learning is here helpless for a car.
You may ask what's about the
SIXTH
sense? This sense cannot be made by man. The emotion is so individual and so specific-unique that it is impossible, infeasible to build an emotional sensor. You may protest that the face recognition is so far that it could guess what the face is saying about the innermost of the face owner. Sobbing could be 99% sadness, but at least 1% happiness is in there. There are people who sob because they are so happy. And that is the unsolvable problem of Deep Learning and the limit of human ability to build an emotional sensor. Further, the combination of different disciplines delivered by the sensors is still a big headache for every Deep Learning scientist. Therefore a blanket assertion that one day AI-ML-DL will replace or surpass human is a hollow, obtuse and ignorant assertion.
So much about Deep Learning. If you have more interest in this field you could google for tons of scientific articles about Deep Learning.
As I said, if you see the things simple they become simple. Don't complicate the things with hard-to-understand mathematical or probabilistic formulas if you are not adept enough in such fields. I have showed and led you how to build
an autonomous Pick-up/Delivery Chopper
with Fuzzy Logic and the simple AI Pythagorean Calculation in JavaFX. Today I will show and lead you through the process of Deep Learning with an autonomous Chopper: avoiding obstacles.
(Next: FLDrone development)
Sửa lần cuối: